First of all, I take no responsibility for any damages! Build and use at your own risk! It could be made only for non commercial purpose. In many countries usage of 433MHz RF band may be limited.
Still want to do it ? 🙂
First of all you will need two E32-TTL-1W modules. You can find it on eBay, two pieces for $50.
Currently there are two versions of module available. New one has better sensitivity (+3db) and less harmonics.
Old one using 2 pins programming port.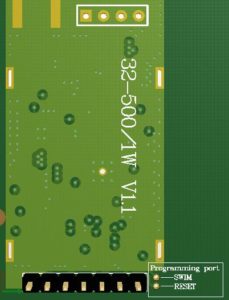 And new one using 4 pins.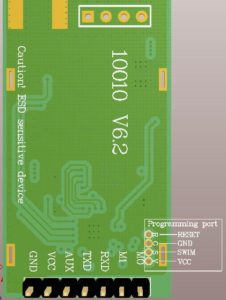 And finally E45-TTL-1W 868 MHz module.
PLEASE NOTE THAT THIS ONE HAS PROGRAMMING PORT PLACED IN OPPOSITE WAY TO 433MHz V 6.2. !!!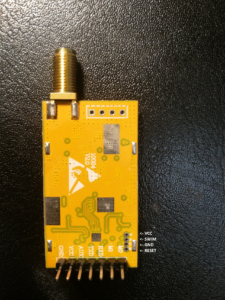 And finally 100mW E32-TTL-100 module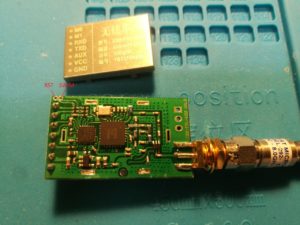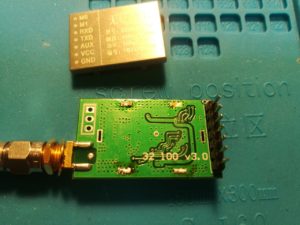 And UFL 868MHz 100mW module (E32 868T20S)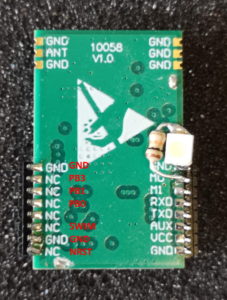 You will also need ST-LINK/V2 (Compatible) for STM32 and STM8 programmer, also available on eBay.
And maybe 2 LEDs, 100-200 resistor, smal DC-DC converter…
So you need to wire everything like this.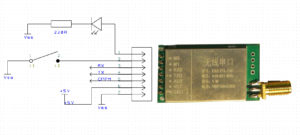 R value could be between 100-300 ohm. Switch is for entering setting's mode, and for saving fail safe values.
Additionally you have to solder small SWIM connector for connecting ST-LINK programmer.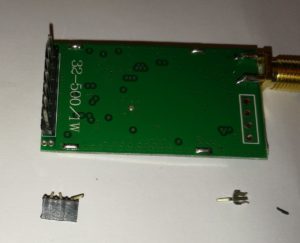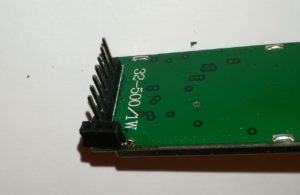 If your RC TX does not provide 5V voltage you have to use small DC-DC converted to provide it. Please remember that voltage higher then 5.5V will kill your LRS!.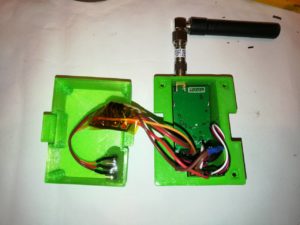 You can also download qczek LRS box stl and print enclosure specially designed for QCZEK LRS 🙂 There is place for  external connector to make possible connecting blue tooth module directly. It will be useful for send telemetry data to you mobile phone…
Building RX module, you can solder small SMD LED and small resistor directly to pcb. The switch also will be not necessary, you can always use small jumper to enter settings mode.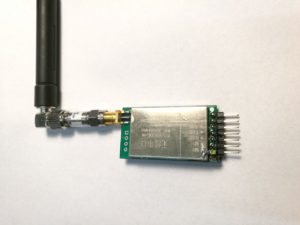 Now time fo flashing new firmware.