I always wonder, how different are all the antennas you can but on banggood, or aliexpress, and finally i can check it using my simple sweep analyzer.
That's all I found in my drawer, including my very fist DIY helical antenna.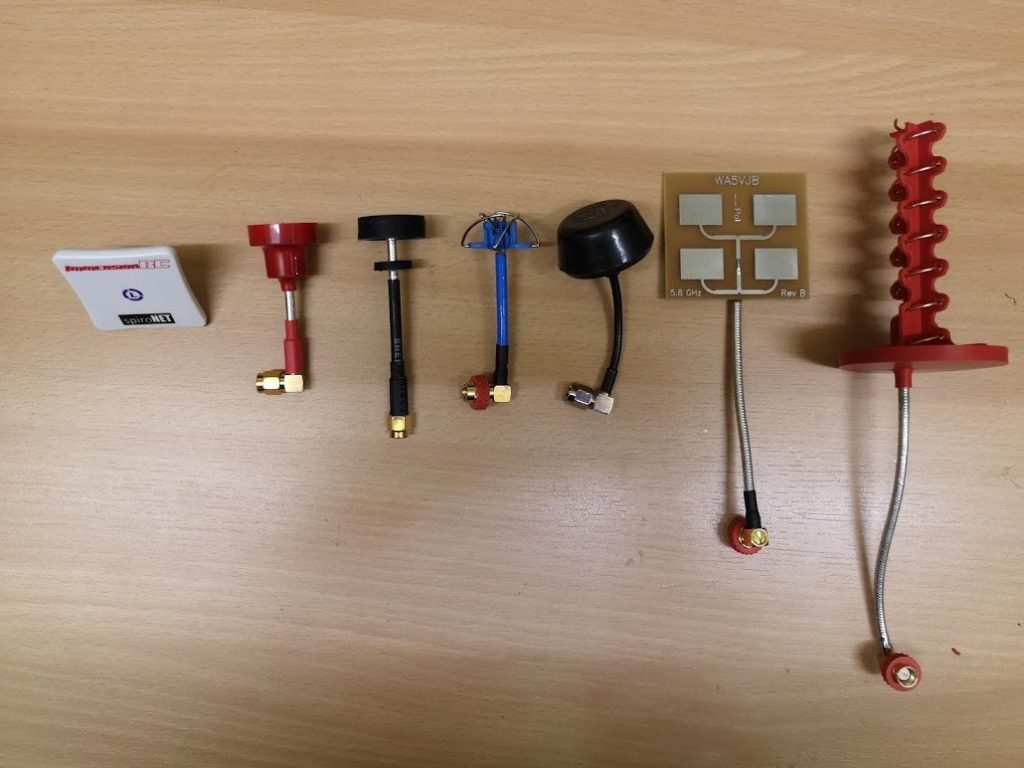 First I used 50 ohm dummy load to determine error which is of course not zero because VTX produce different RF output depending on frequency, and directional coupler is not ideal 🙂
Next i measure all the antenna, correct measured values, using previously determined error values.
Te results look like following.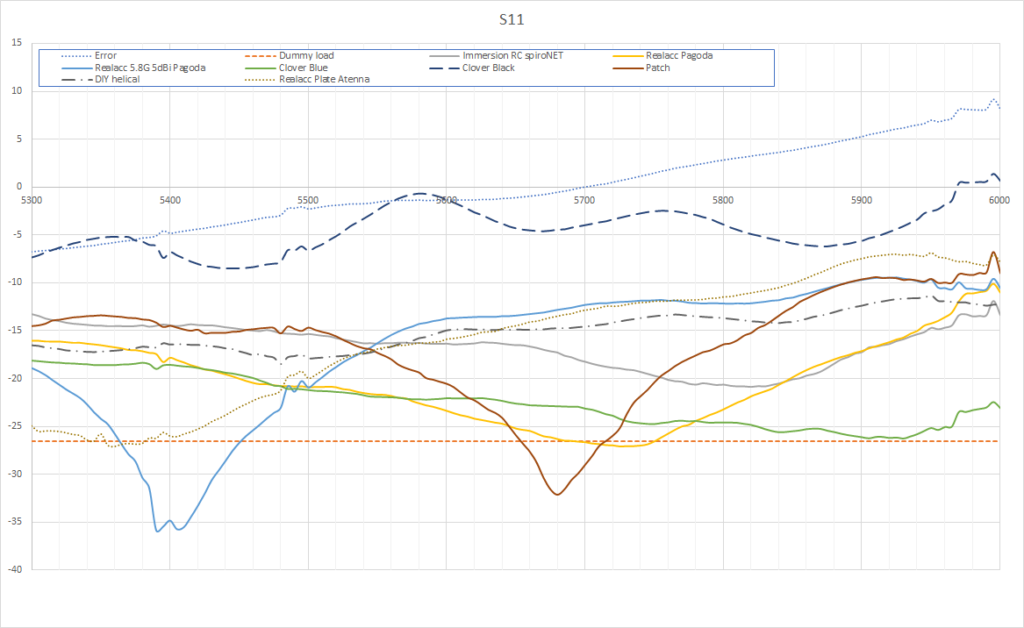 PS
The patch antenna dimensions: