I was wondering how small FPV plane can be build, and decided to check it. As a air frame I used LDARC 450X foam plane, which is very small, but big enough to mount FPV gear. And everything ready to flight (including 450mAh 2s lipo) weights only 118g 🙂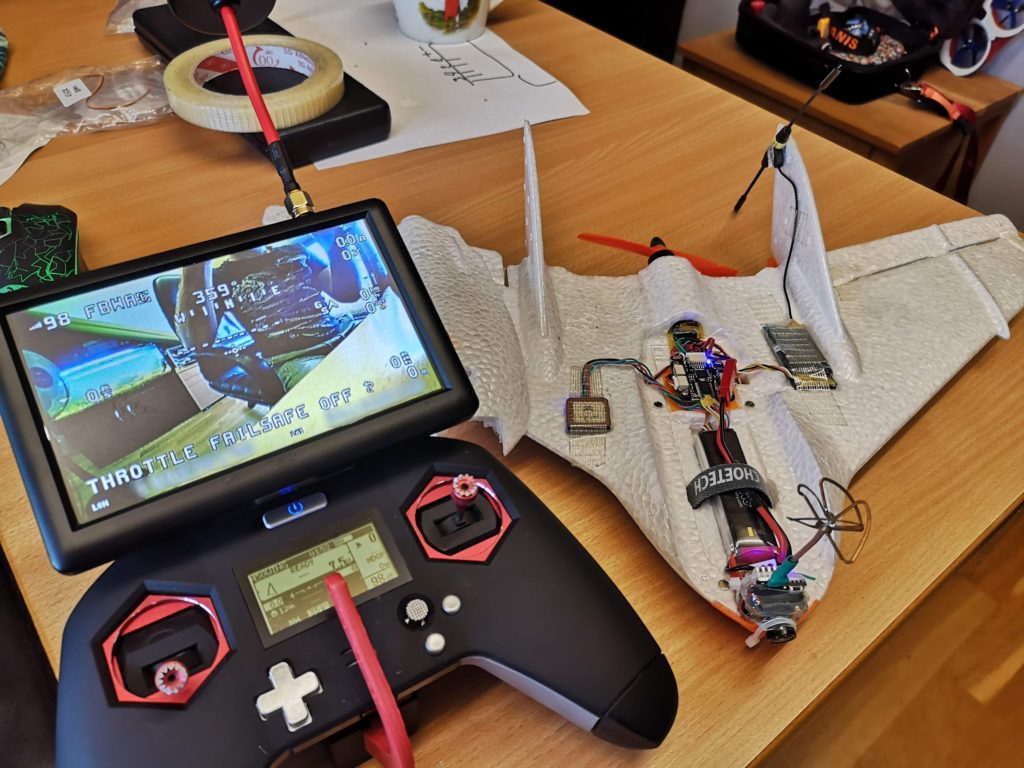 So, we have following stuff on the board:
20x20mm HAKRC MiniF4 F4 Flight Controller – running arduplane which you have to compile by your self, cause binary version is not available now 😉
BN-180 GPS
QCZEK LRS 868MHz 100mW with FrSky 868MHz antenna
6A Turnigy ESC
2x Blue Arrow High Speed Digital MG Micro Servo 20T 0.5kg / .06sec / 3g from hobbyking
Multistar V-Spec 1104-3600KV Multi-Rotor Motor (CW) from hobbyking, with LDARC stock propeller.
Gaoneng 450mAh HV 7.6V 80C 2S1P
Eachine VTX03 with camera from broken Eachine TX01
And to be honest, it flies amazing, I'm really happy with this little wing, which acts as a much bigger plane. It's easy to lunch and 6km total distance on 450mAh little 2s battery is quite impressive.
Take a look…
Video quality is not the best, but telemetry make possible even longer missions without video. I would try next time how it works ;). Anyway you can always use telemetry data to visualize your journey.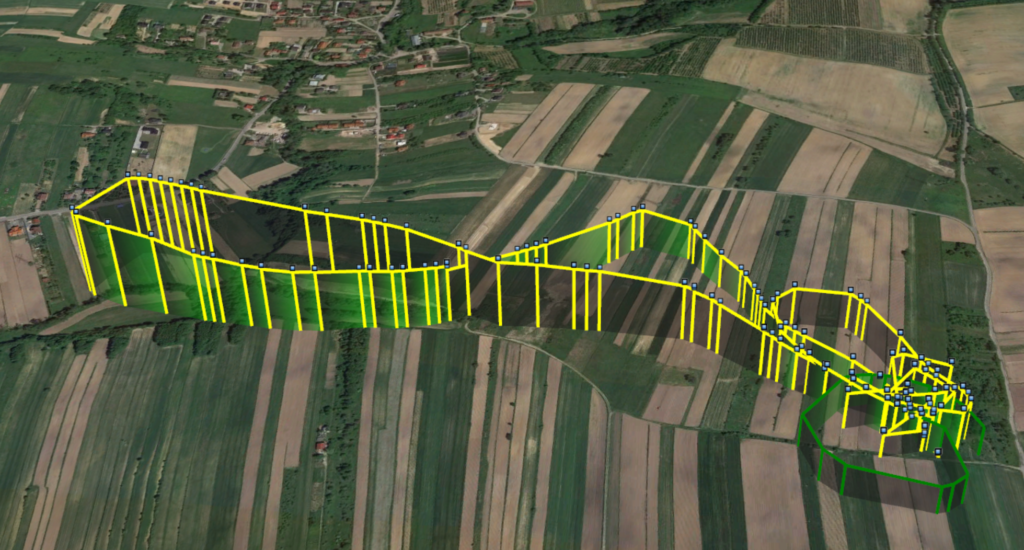 And some more pictures of my tiny FPV wing.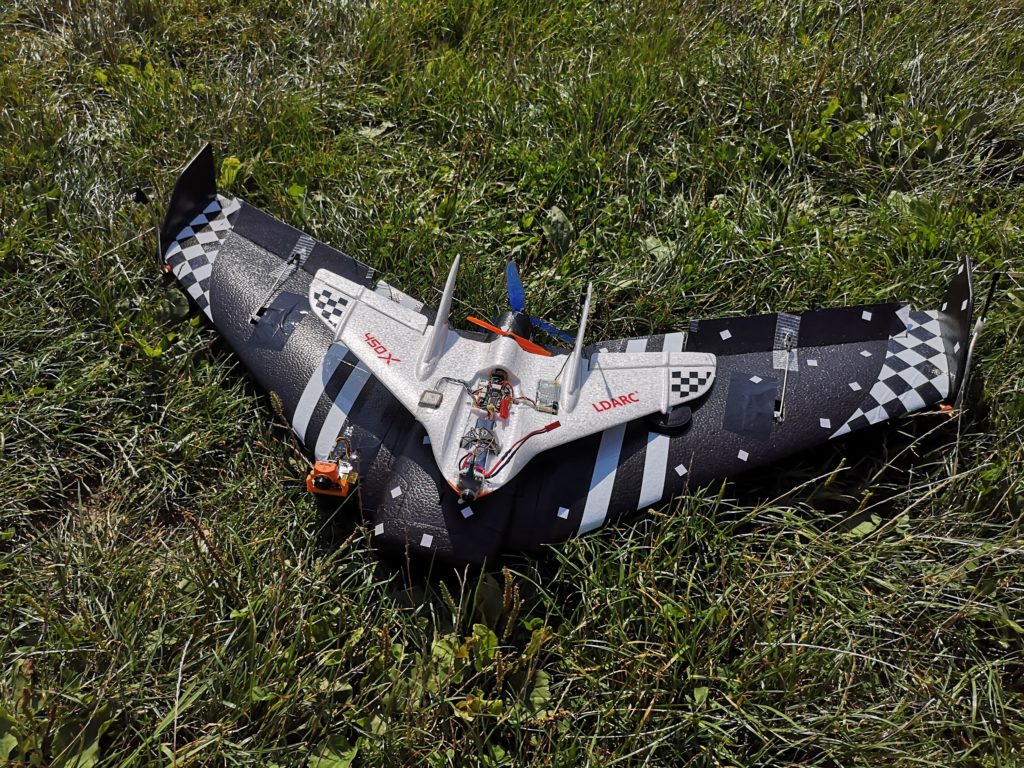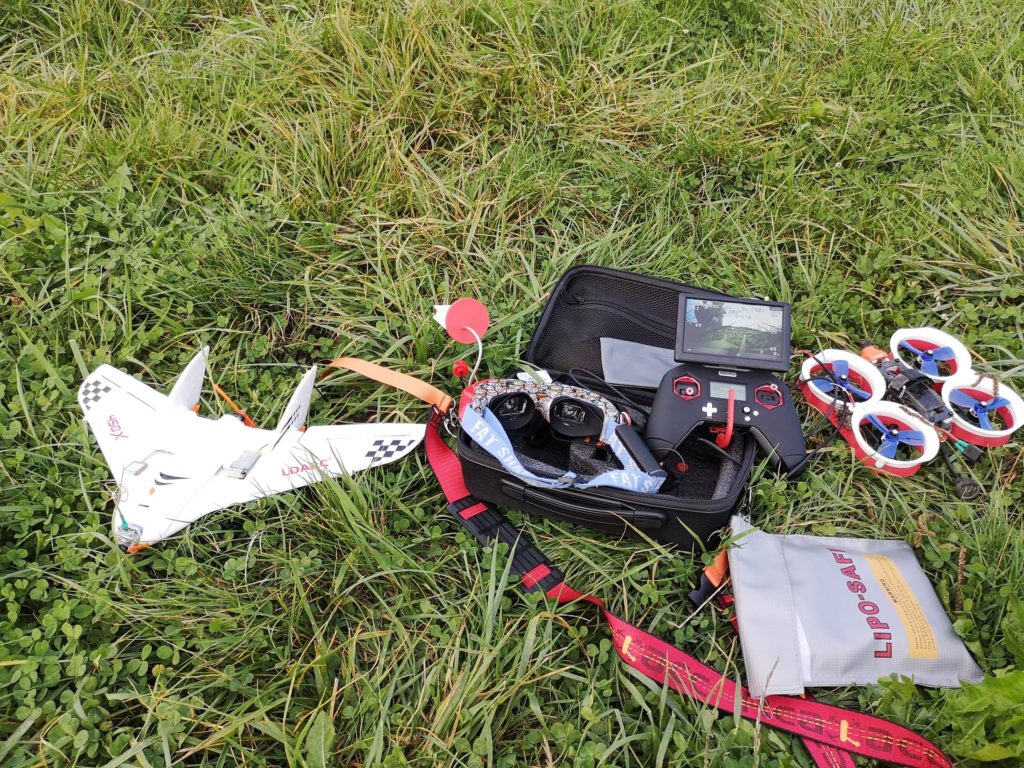 And arduplane settings, you asked 🙂 http://qczek.beyondrc.com/wp-content/uploads/2019/08/ldarc450_arduplane_setup.zip